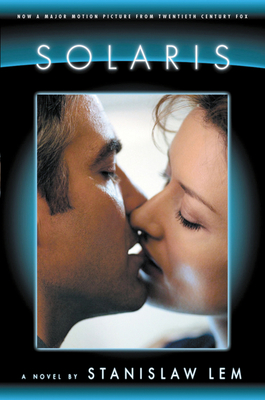 Solaris (Paperback)
Mariner Books, 9780156027601, 224pp.
Publication Date: November 20, 2002
* Individual store prices may vary.
Description
"A fantastic book." —Steven Soderbergh
 
When psychologist Kris Kelvin arrives at the planet Solaris to study the ocean that covers its surface, he finds himself confronting a painful memory embodied in the physical likeness of a past lover. Kelvin learns that he is not alone in this and that other crews examining the planet are plagued with their own repressed and newly real memories. Could it be, as Solaris scientists speculate, that the ocean may be a massive neural center creating these memories, for a reason no one can identify?
 
Long considered a classic, Solaris asks the question: Can we understand the universe around us without first understanding what lies within?
 
"A novel that makes you reevaluate the nature of intelligence itself." —Anne McCaffrey
About the Author
Stanislaw Lem is the most widely translated and best known science fiction author writing outside of the English language. Winner of the Kafka Prize, he is a contributor to many magazines, including the New Yorker, and he is the author of numerous works, including Solaris.