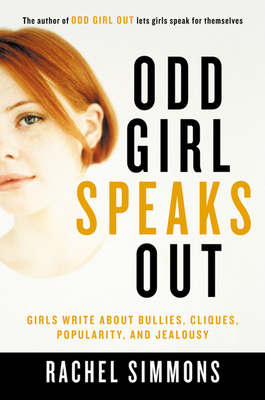 Odd Girl Speaks Out
Girls Write about Bullies, Cliques, Popularity, and Jealousy
Paperback

* Individual store prices may vary.
Description
NATIONAL BESTSELLER. When Odd Girl Out was first published, it ignited a long-overdue conversation about the hidden culture of female bullying. In this updated edition, educator and bullying expert Rachel Simmons offers proven and innovative strategies for navigating social dynamics in person and online.
Simmons gives step-by-step parental parental suggestions for dealing with conventional bullying. Full of research-backed advice and real-life stories, Odd Girl Out continues to be a powerful resource on the most pressing social issues facing girls today.
Praise For Odd Girl Speaks Out: Girls Write about Bullies, Cliques, Popularity, and Jealousy…
Praise for Odd Girl Out
"[Simmons] peels away the smiley surfaces of adolescent female society to expose one of girlhood's dark secrets: the vicious psychological warfare waged every day in the halls of our middle schools and high schools."-San Francisco Chronicle

"This is the book we have been waiting for. . . . Simmons has given voice to the girls who struggle everyday with friendships. She has uncovered a hidden world of aggression that unfolds behind adults' backs."-Susan Wellman, president of The Ophelia Project

"Thought-provoking . . . Probes the emotional underpinnings of girls' aggression."-Newsweek
—
HarperOne, 9780156028158, 208pp.
Publication Date: January 19, 2004
About the Author
RACHEL SIMMONS, bestselling author of Odd Girl Out, Odd Girl Speaks Out, The Curse of the Good Girl, and Enough as She Is, is an educator and cofounder of the Girls Leadership Institute. A Rhodes Scholar, she has appeared on Today, Oprah, and other major shows, including her own PBS special, and writes frequently for Teen Vogue. Simmons is the Girls Research Scholar in Residence at the Hewitt School in New York City, New York.