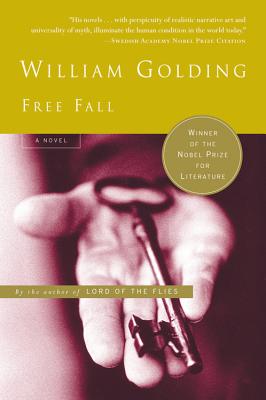 Free Fall (Paperback)
Mariner Books, 9780156028233, 264pp.
Publication Date: June 1, 2003
Other Editions of This Title:
Paperback (4/4/2013)
* Individual store prices may vary.
Description
"I was standing up, pressed back against the wall, trying not to breathe. I got there in the one movement my body made. My body had many hairs on legs and belly and chest and head, and each had its own life; each inherited a hundred thousand years of loathing and fear for things that scuttle or slide or crawl." from Free Fall

Sammy Mountjoy, artist, rises from poverty and an obscure birth to see his pictures hung in the Tate Gallery. Swept into World War II, he is taken as a prisoner-of-war, threatened with torture, then locked in a cell of total darkness to wait. He emerges from his cell like Lazarus from the tomb, seeing infinity in a grain of sand and eternity in an hour. Transfigured by his ordeal, he begins to realize what man can be and what he has gradually made of himself through his own choices. He determines to find the exact point at which the accumulated weight of those choices has deprived him of free will.

About the Author
Born in Cornwall, England, William Golding started writing at the age of seven. Though he studied natural sciences at Oxford to please his parents, he also studied English and published his first book, a collection of poems, before finishing college. He served in the Royal Navy during World War II, participating in the Normandy invasion. Golding's other novels include Lord of the Flies, The Inheritors, The Spire, Rites of Passage (Booker Prize), and The Double Tongue.