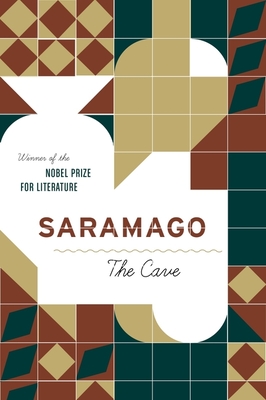 The Cave (Paperback)
Mariner Books, 9780156028790, 320pp.
Publication Date: October 15, 2003
* Individual store prices may vary.
Description
Cipriano Algor, an elderly potter, lives with his daughter Marta and her husband Marçal in a small village on the outskirts of The Center, an imposing complex of shops, apartments, and offices to which Cipriano delivers his pots and jugs every month. On one such trip, he is told not to make any more deliveries. Unwilling to give up his craft, Cipriano tries his hand at making ceramic dolls. Astonishingly, The Center places an order for hundreds, and Cipriano and Marta set to work-until the order is cancelled and the three have to move from the village into The Center. When mysterious sounds of digging emerge from beneath their apartment, Cipriano and Marçal investigate, and what they find transforms the family's life. Filled with the depth, humor, and the extraordinary philosophical richness that marks each of Saramago's novels, The Cave is one of the essential books of our time.

About the Author
JOSÉ SARAMAGO (1922–2010) was the author of many novels, among them Blindness, All the Names, Baltasar and Blimunda, and The Year of the Death of Ricardo Reis. In 1998 he was awarded the Nobel Prize for Literature.
MARGARET JULL COSTA has established herself as the premier translator of Portuguese literature into English today.
Praise For The Cave…
PRAISE FOR THE CAVE
"Nothing about The Cave feels like the work of either an old man of 80 or a world-famous author playing it safe. . . . It is yet another triumph . . . for Portugal's, or even the world's, greatest living novelist. Read it."--The Washington Post Book World

"As with Proust, to be drawn into a Saramago sentence is to be drawn into a world that takes shape out of a maze. . . . His human voices wake us and we live."--The New York Times Book Review


"A gripping, beautifully written, utterly enchanting, archaically romantic, and, at times, devastating take on ordinary people struggling to survive."

— Book Magazine
"Another masterpiece from a remarkable writer who really may be, as many readers believe, the greatest living novelist."

— Boston Globe
"Arguably the greatest writer of our time. He throw[s] a dazzling flash of lightning on his subjects."

— Chicago Tribune
What truly elevates-- is Saramago's style; this fantastically agile, irrepressibly funny, sympathetic, cerebral, and sometimes even corny voice."

— Christian Science Monitor
"The teensiest bit of plot is meaningfully, accessibly stretched into something enormous."

— Entertainment Weekly
"We'll say it again: Saramago is the finest novelist, bar none."

— starred review
"Saramago's long fluid sentences, richly stocked with folk wisdom, lend his novels a rare quality of permanence."

— Los Angeles Times Book Review
"An unassuming tour de force."

— Milwaukee Journal-Sentinel
"Loving collaboration that insists on the value of independence and a firm belief that art can't be separated from life."

— New York Newsday
"A compassionate study of loyalty, love and the ways in which people face the forces trying to obliterate their spirit."

— Francine Prose
"Saramago says he is really an essayist who took to writing novels. This is true. But the novels are masterly."

— Seattle Times
"A densely textured, wonderfully resonant reworking of Plato's allegory."

— Time Out New York