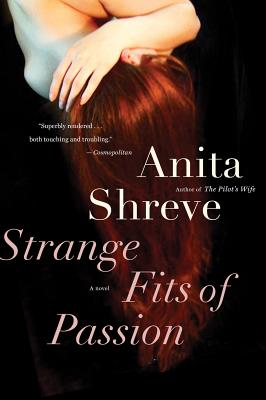 Strange Fits of Passion (Paperback)
Harvest Books, 9780156031394, 342pp.
Publication Date: October 1, 2005
Description
A labyrinthine tale of truth and deception from acclaimed novelist Anita ShreveEveryone believes that Maureen and Harrold English, two successful New York City journalists, have a happy, stable marriage. It's the early '70s and no one discusses or even suspects domestic abuse. But after Maureen suffers another brutal beating, she flees with her infant daughter to a coastal town in Maine. The weeks pass slowly, and just as Maureen begins to settle into her new life and new identity, Harrold reappears, bringing the story to a violent, unforgettable climax.
Praise For Strange Fits of Passion…
"Thrilling and finely written . . . Ms. Shreve renders the beleaguered woman's voice, and the voices of other townspeople, with the arresting clarity we ask of all good writing."-The New Yorker

"Shreve's prose is clear and compassionate, and her message moving."-The Washington Post Book World

"Superbly rendered . . . both touching and troubling. The box-within-a-box structure moves Shreve's subtle and searing book beyond the contemporary horror genre. It creates a kind of double novel."-Cosmopolitan
Advertisement