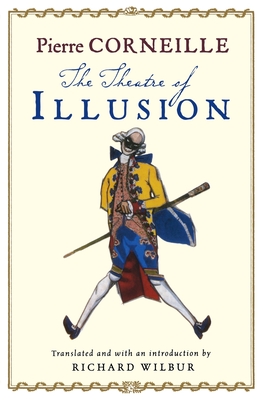 The Theatre of Illusion (Paperback)
Mariner Books, 9780156032315, 144pp.
Publication Date: April 2, 2007
Other Editions of This Title:
Paperback (8/1/2012)
* Individual store prices may vary.
Description
Pierre Corneille, in his original dedication for The Theatre of Illusion, described the play as a "strange monster." He first called these five acts a comedy; later, a "caprice" and an "extravagant trifle." Written in 1635 and staged in 1636, the play vanished from the stage for the next three hundred years—to be revived in 1937 by Louis Jouvet and the Comédie Française. Since then it has been widely considered, in Virginia Scott's words, "Corneille's baroque masterpiece."
Today this brilliant piece of wit and drama is available in a new translation from one of America's finest poets and translators of French, Richard Wilbur. Widely praised for his translations of plays by Molière and Racine, Wilbur now turns his poetic grace to this work, which remains as much a celebration of the comedy of humanity and the magic of life as it was when Corneille wrote it.
About the Author
RICHARD WILBUR, one of America's most beloved poets, has served as poet laureate of the United States. He has received the National Book Award, two Pulitzer Prizes, the National Arts Club medal of honor for literature, and a number of translation prizes, including two Bollingen Prizes and two awards from PEN.
Praise For The Theatre of Illusion…
PRAISE FOR THE TRANSLATIONS OF RICHARD WILBUR
"A large part of the reason for what must be termed a Molière revival in North America is the excellence of Richard Wilbur's translations."— THE NEW YORK TIMES
"Wilbur makes Molière into as great an English verse playwright as he was a French one."— NEW YORK MAGAZINE