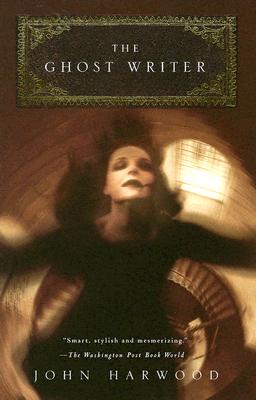 The Ghost Writer
Paperback

* Individual store prices may vary.
Other Editions of This Title:
Digital Audiobook (12/14/2013)
MP3 CD (12/15/2013)
Compact Disc (12/15/2013)
Compact Disc (12/15/2013)
Description
A tantalizing tale of suspense and family secrets that weaves Victorian ghost stories into the present—where they start to come true

Timid, solitary librarian Gerard Freeman lives for just two things: his elusive pen pal Alice and a story he found hidden in his mother's drawer years ago. Written by his great-grandmother Viola, it hints at his mother's role in a sinister crime. And as he discovers more of Viola's chilling tales, he realizes that they might hold the key to finding Alice and unveiling his family's mystery—or will they bring him the untimely death they seem to foretell?

Harwood's astonishing, assured debut shows us just how dangerous family skeletons—and stories—can be.
 
Praise For The Ghost Writer…
PRAISE FOR THE GHOST WRITER
"[Harwood's] novel is an homage, a Victorian ghost story that honors the likes of Dickens and Henry James . . . A smart, stylish and mesmerizing book."-THE WASHINGTON POST BOOK WORLD

"Does [Alice] have some connection to Gerard's creepy, semi-insane mom? And to those Victorian horror tales that Gerard keeps stumbling across? What's she hiding, anyway? The answers are yes, yes, and wait and see . . . It's like A. S. Byatt's Possession. But without all that distracting poetry."-TIME


"Harwood's debut is a haunting literary gothic, a slow-building suspense thriller. Lyrical, labrynthine. An atmospheric paranormal thriller with many surprises."

— Booklist

"''The Ghost Writer," is a first-class creeper, a literary ghost story in the Victorian tradition."

— Boston Globe

"A compelling ghost story and an auspicious debut."

— Denver Post

"Intricate and engrossing. Harwood raises the ghost of the Victorian ghost story. One ghoulishly absorbing read. B+." <br>

— Entertainment Weekly

"Compulsively readable. A wonderful debut, evoking a century's worth of family history, by a multitalented and artistically ambidextrous newcomer."

— Kirkus

"Spooky and gripping, a chilling tale sure to make your spine shiver on even the hottest summer day."

— Milwaukee Journal Sentinel

"A creepy literary mystery. A terrific debut, very accomplished and assured."

— Murder Ink Bookstore Newsletter

"The Ghost Writer" is a grand Victorian tale in which Gerard becomes increasingly certain something wicked his way comes.

— New York Daily News

"Combines suspense that keeps readers up with a literary voice that allows them to respect themselves in the morning."

— Publishers Weekly

"Sly nods to spooky literary spinsters - James' Miss Jessel, Dickens's Miss Havisham - set the tone for this confident debut."

— PW

"By the last page, all loose ends have been tied up, but the uncanny still clings to everything."

— Laura Miller

"You can't help being dazzled by Harwood's inventiveness, especially his sure-footed mastery of prose style. [An] entertainingly accomplished first novel."

— San Jose Mercury News

"A fabulous, very spooky ghost story in the classic mode that will remind some people of A.S. Byatt's "Possession."<br>

— Laura Miller

"As a mystery, The Ghost Writer is irresistible, pushing all the genre's gothic buttons and casting a convincingly Dickensian pall."

— The Guardian

"An elegant homage to the Victorian ghost story tradition. Like Dickens's The Pickwick Papers, Harwood makes your flesh creep."

— The Times of London

"An exceptionally inventive first novel."

— The Weekend Australian

"Harwood has written a smart, stylish and mesmerizing book."

— Washington Post Book World
Mariner Books, 9780156032322, 384pp.
Publication Date: June 1, 2005
About the Author
John Harwood is the author of two previous novels of Victorian Gothic suspense. Aside from fiction, his published work includes biography, poetry, political journalism and literary history. His acclaimed first novel, The Ghost Writer, won the International Horror Guild's First Novel Award. He lives in Hobart, Australia.