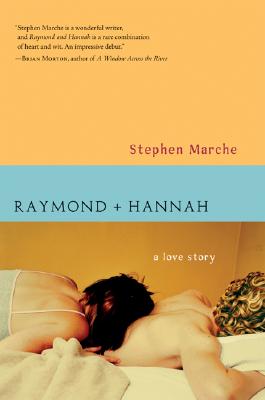 Raymond and Hannah (Paperback)
Mariner Books, 9780156032575, 216pp.
Publication Date: May 1, 2005
* Individual store prices may vary.
Description
This boldly contemporary love story combines sex and seriousness, physical lust and spiritual longing. Raymond and Hannah hook up at a party; a one-night stand expands into a weeklong passionate and surprisingly deep love affair. Then Hannah leaves for a year in Jerusalem. With six thousand miles separating their bodies, the energy of love and lust must be sublimated to the written word. While Hannah immerses herself in Torah and the Orthodox world of Jerusalem, Raymond remains in multicultural Toronto, working on his dissertation on Robert Burton's The Anatomy of Melancholy.

Over the school year, Hannah's growing love for her Jewishness is more and more at odds with her love for a blond, blue-eyed WASP. And Raymond, pining in Toronto, seems to be living out his dissertation before he's even written it. Can this new love affair survive distance, cultural dissonance, and out-of-sync, late-night e-mails?
In this remarkable debut, carnal love confronts religion and culture, and modern passion finds its counterpoint in ancient texts.
or
Not Currently Available for Direct Purchase