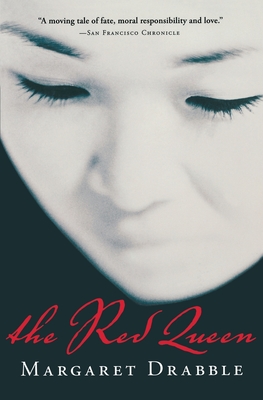 The Red Queen: A Transcultural Tragicomedy (Paperback)
A Transcultural Tragicomedy
Harvest Books, 9780156032704, 334pp.
Publication Date: October 1, 2005
Description
Barbara Halliwell, on a grant at Oxford, receives an unexpected package-a centuries-old memoir by a Korean crown princess. An appropriate gift indeed for her impending trip to Seoul, but Barbara doesn't know who sent it. On the plane, she avidly reads the memoir, a story of great intrigue as well as tragedy. The Crown Princess Hyegyong recounts in extraordinary detail the ways of the Korean court and confesses the family dramas that left her childless and her husband dead by his own hand. When a Korean man Barbara meets at her hotel offers to guide her to some of the haunts of the crown princess, Barbara tours the royal courts and develops a strong affinity for everything related to the princess and her mysterious life. Barbara's time in Korea goes quickly, but captivated by her experience and wanting to know more about the princess, she wonders if her life can ever be the way it was before.

Praise For The Red Queen: A Transcultural Tragicomedy…
PRAISE FOR THE RED QUEEN

"Drabble has written a moving tale of fate, moral responsibility and love."--San Francisco Chronicle

"Drabble's tale is a quiet love song to literature, an illustration as to how reader and subject become intertwined. As Yeats wrote, how can we know the dancer from the dance?"--Chicago Tribune

"An 18th-century Korean princess tells her harrowing life story in the lyrical first half of Drabble's lovely, intelligent 16th novel. A-." - Entertainment Weekly




"Drabble''s tale is a love song to literature, an illustration as to how reader and subject become intertwined."

"Editor''s Choice"

"With her usual deftness and clarity, Drabble crosses cultures and centuries...engrossing and provocative"

"A deliciously evocative tale of palace intrigue...one of the most inventive works of fiction in recent memory"

"Drabble''s plain narrative tenaciousness gives her writing transparency and fire."
Advertisement