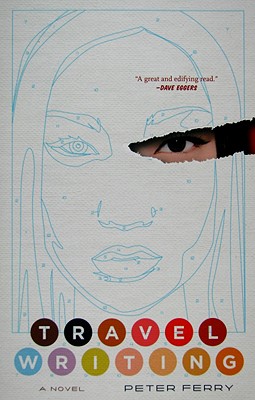 Travel Writing (Paperback)
Mariner Books, 9780156033923, 304pp.
Publication Date: July 9, 2009
* Individual store prices may vary.
Description
Pete Ferry, our narrator, teaches high school English in the wealthy Chicago suburb of Lake Forest and moonlights as a travel writer. On his way home after work one evening he witnesses a car accident that kills a beautiful woman named Lisa Kim. But was it an accident? Could Pete have prevented it? And did it actually happen, or is this just an elaborate tale he concocts to impart the power of story to his teenage students? Why can't he stop thinking about Lisa Kim? And what might his obsession with her mean to his relationship with his girlfriend, Lydia? With humor, tenderness, and suspense, Travel Writing takes readers on fascinating journeys, both geographical and psychological, and delves into the notion that the line between fact and fiction is often negotiable.
About the Author
PETER FERRY is a teacher, writer, and editor. He has written textbooks for Rand McNally and travel pieces for the Chicago Tribune and the Chicago Sun-Times. His short stories have appared in StoryQuarterly, Overtures, the New Review of Literature, and McSweeney's. He has won the Illinois Arts Council Literary Award for Short Fiction. He lives in Evanston, Illinois.
Praise For Travel Writing…
ADVANCE PRAISE FOR TRAVEL WRITING

"The book is totally captivating and page-turning on one level, completely soulful and honest on another level, beautifully written and in touch with the good living of life (in a Hemingway sort of way) on another level still, and all the while it raises all kinds of fascinating questions about fiction and fact and the writing process (without ever being too clever or coy)."—Dave Eggers, author of What Is the What