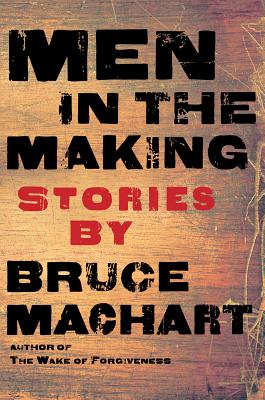 Men in the Making (Hardcover)
Houghton Mifflin Harcourt, 9780156034449, 208pp.
Publication Date: October 25, 2011
* Individual store prices may vary.
November 2011 Indie Next List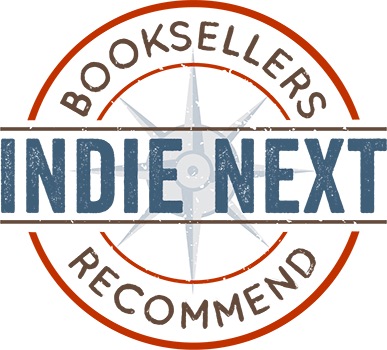 "These exceptional stories take place mostly in Texas, but they are universal in nature as the men and boys portrayed discover the tools they need to grow into the men they should be. The collection includes tales of sawmill workers, a fatherless nine-year-old boy visiting his crotchety grandpa for the first time, and an out-of-work writer. Along the way, each character finds truth, beauty, and harsh reality embodied in the people, places, and eye-opening events in their lives."
— Carl Hoffman, Boswell Book Company, Milwaukee, WI
View the List
Description
From the critically acclaimed author of The Wake of Forgiveness—"a mesmerizing, mythic saga," as described by the New York Times—come ten remarkable stories that uncover unexpected beauty in the struggles of the modern American male.

Like Richard Russo, Bruce Machart has a profound knowledge of the male psyche and a gift for conveying the absurdity and brutality of daily life with humor and compassion. Whether they find themselves walking the fertile farmland of south Texas, steering trucks through the suffocating sprawl of Houston, or turning logs into paper in the mills just west of the Sabine River, the men of these stories seek to prove themselves in a world that doesn't always welcome them. Here are men whose furrows are never quite straight and whose hearts are near to bursting with all the desires they have been told they aren't supposed to heed.

"Bruce Machart is one of our most ambitious and fearless young writers. With Men in the Making, he has composed a remarkable paean to the complex fragility of the American male. I read these stories in a state of tender amazement."—Steve Almond, author of Rock and Roll Will Save Your Life
About the Author
BRUCE MACHART is the author of The Wake of Forgiveness. His fiction has appeared in Zoetrope: All-Story, Glimmer Train, Story, One Story and elsewhere, and has been anthologized in Best Stories of the American West. A graduate of the MFA program at Ohio State University, Machart is Assistant Professor of English at Bridgewater State University, and he lives in Hamilton, Massachusetts.
Praise For Men in the Making…
"I haven't been hit so hard by a collection of stories in a long time. I put this book down feeling literally stunned. Think of great stories like Larry Brown's 'Facing the Music,' Frank O'Connor's 'Guests of the Nation,' Barry Hannah's 'Drummer Down,' Alice Walker's 'Strong Horse Tea.' Think of the stories that nearly tore your heart out when you read them. If you don't believe me, open this book right now and read, just to name one, 'The Only Good Thing I've Heard.' Then you will." --Brad Watson, author of The Heaven of Mercury "Story by story by story, Bruce Machart gets his guys right: the crosswise emotions, the briar patch of thoughts suffered by men who either think too much or too little--the misfires and self-deceptions and tall tales, the tragic goofiness of liking mistaken for loving, the need to hide under the covers until real life goes away, the belief that speed is the answer to every question, that more is better and more of more the best. Men in the Making can't possibly be Mr. Machart's debut collection of stories, for these are the yarns of a young master of the form."--Lee K. Abbott, author of All Things, All at Once"What I admire most about Bruce Machart's Men In The Making is everything. Filled with revelatory and often gritty truths about love and work and family and courage and also defeat, he has given the world one of the most powerful short story collections you will ever encounter. I'm not joking here, if you can read this book and not be moved, it's time to go have your head checked out."--Donald Ray Pollock, author of Knockemstiff and The Devil All The Time"Bruce Machart is one of our most ambitious and fearless young writers. With Men in the Making, he has composed a remarkable paean to the complex fragility of the American male. I read these stories in a state of tender amazement." --Steve Almond, author of Rock and Roll Will Save Your Life
or
Not Currently Available for Direct Purchase