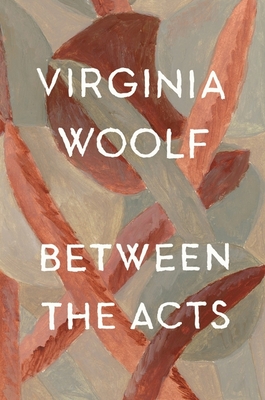 Between the Acts (Paperback)
Mariner Books, 9780156118705, 224pp.
Publication Date: October 21, 1970
Other Editions of This Title:
Paperback (12/10/2019)
Paperback (9/5/2019)
Paperback (10/7/2019)
Paperback (7/14/2018)
Paperback (12/31/2019)
Paperback (12/31/2019)
Paperback (2/14/2011)
Paperback (4/6/2012)
Paperback (11/21/2019)
Paperback (12/1/2019)
Paperback (6/21/2019)
Paperback (6/23/2008)
Paperback (12/15/2018)
Hardcover (4/1/2011)
Paperback (11/17/2018)
Paperback (11/13/2019)
Paperback, Large Print (11/6/2018)
Paperback (3/4/2019)
* Individual store prices may vary.
Description
"Love. Hate. Peace. Three emotions made the ply of human life."

Between the Acts takes place on a June day in 1939 at Pointz Hall, the Oliver family's country house in the heart of England. In the garden, everyone from the village has gathered to present the annual pageant—scenes from the history of England starting with the Middle Ages. As the story of England unfolds, the lives of the villagers also take shape. The past blends with the present and art blends with life in a narrative full of invention, affection, and lyricism.

Through her characters' passionate musings and private dramas, and through the enigmatic figure of the pageant's author, Miss La Trobe, Virginia Woolf's final novel both celebrates and mocks Englishness. Even so, the coming of war looms over the whole community, heralding a new act.
About the Author
VIRGINIA WOOLF (1882–1941) was one of the major literary figures of the twentieth century. An admired literary critic, she authored many essays, letters, journals, and short stories in addition to her groundbreaking novels.