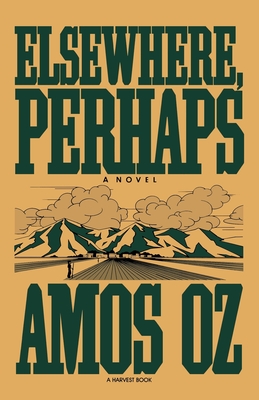 Elsewhere, Perhaps (Paperback)
Mariner Books, 9780156284752, 324pp.
Publication Date: March 22, 1985
* Individual store prices may vary.
Description
"A generous imagination at work. [Oz's] language, for all of its sensuous imagery, has a careful and wise simplicity." — New York Times Book ReviewSituated only two miles from a hostile border, Amos Oz's fictional community of Metsudat Ram is a microcosm of the Israeli frontier kibbutz. There, held together by necessity and menace, the kibbutzniks share love and sorrow under the guns of their enemies and the eyes of history."Immensely enjoyable." — Chicago Tribune Book World
About the Author
AMOS OZ (1939 – 2018) was born in Jerusalem. He was the recipient of the Prix Femina, the Frankfurt Peace Prize, the Goethe Prize, the Primo Levi Prize, and the National Jewish Book Award, among other international honors. His work has been translated into forty-four languages.