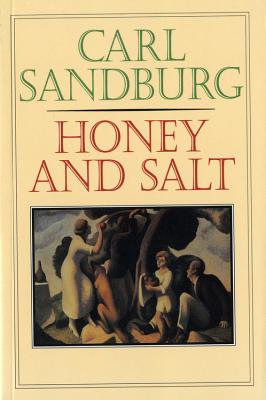 Honey and Salt (Paperback)
Mariner Books, 9780156421652, 132pp.
Publication Date: April 12, 1967
* Individual store prices may vary.
Description
In this outstanding collection of seventy-seven poems, Sandburg eloquently celebrates the themes that engaged him as a poet for more than half a century of writing- life, love, and death. Strongly lyrical, these intensely honest poems testify to human courage, frailty, and tenderness and to the enduring wonders of nature.

About the Author
CARL SANDBURG (1878–1967) was twice awarded the Pulitzer Prize, first in 1940 for his biography of Abraham Lincoln and again in 1951 for Complete Poems. Before becoming known as a poet, he worked as a milkman, an ice harvester, a dishwasher, a salesman, a fireman, and a journalist. Among his classics are the Rootabaga Stories, which he wrote for his young daughters at the beginning of his long and distinguished literary career.