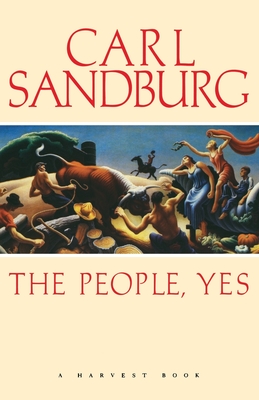 The People, Yes (Paperback)
Mariner Books, 9780156716659, 300pp.
Publication Date: June 4, 1990
* Individual store prices may vary.
Description
A long poem that makes brilliant use of the legends and myths, the tall tales and sayings of America. "If America has a folksinger today he is Carl Sandburg, a singer who comes out of the prairie soil... who can hand back to the people a creation that has scraps of their own insight, humor, and imagination" (Padraic Colum).

About the Author
CARL SANDBURG (1878–1967) was twice awarded the Pulitzer Prize, first in 1940 for his biography of Abraham Lincoln and again in 1951 for Complete Poems. Before becoming known as a poet, he worked as a milkman, an ice harvester, a dishwasher, a salesman, a fireman, and a journalist. Among his classics are the Rootabaga Stories, which he wrote for his young daughters at the beginning of his long and distinguished literary career.