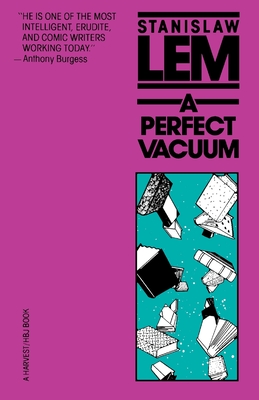 A Perfect Vacuum (Paperback)
Mariner Books, 9780156716864, 238pp.
Publication Date: April 20, 1983
* Individual store prices may vary.
Description
This is a collection of perfect yet imaginary reviews of nonexistent books. With insidious wit, the author beguiles us with a parade of delightful, disarmingly familiar inventions. "Lem is Harpo Marx and Franz Kafka and Isaac Asimov rolled up into one and down the white rabbit's hole" (Detroit News). A Helen and Kurt Wolff Book

About the Author
Stanislaw Lem (1921-2006) was the most widely translated and best known science fiction author writing outside of the English language. Winner of the Kafka Prize, he was a contributor to many magazines, including the New Yorker, and the author of numerous works, including Solaris.