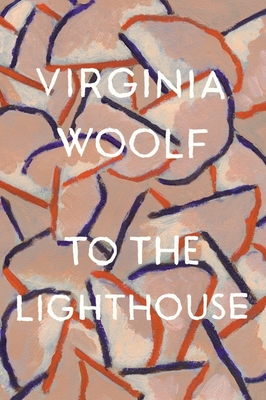 To the Lighthouse (Paperback)
Mariner Books, 9780156907392, 224pp.
Publication Date: December 27, 1989
Other Editions of This Title:
Paperback (3/26/2020)
Paperback (2/26/2020)
Paperback (2/26/2020)
Paperback (7/31/2018)
Paperback (10/8/2019)
Paperback (10/28/2018)
Paperback (2/4/2020)
Paperback (1/3/2020)
Paperback (4/1/2020)
Paperback (1/3/2020)
Paperback (5/4/2020)
Paperback (2/19/2011)
Paperback (1/15/2020)
Paperback (9/27/2018)
Paperback (7/25/2018)
Paperback (9/7/2019)
Paperback (5/21/2020)
Paperback (5/4/2020)
Paperback (7/2/2012)
* Individual store prices may vary.
Description
"There were little daily miracles, illuminations, matches struck unexpectedly in the dark."

To the Lighthouse is made up of three powerfully charged visions into the life of the Ramsay family living in a summer house off the rocky coast of Scotland. There's the serene and maternal Mrs. Ramsay, the tragic yet absurd Mr. Ramsay, their eight children, and assorted holiday guests. From the seemingly trivial postponement of a visit to a nearby lighthouse, Woolf examines tensions and allegiances and shows the small joys and quiet tragedies of everyday life that seemingly could go on forever.

But as time winds its way through their lives, the Ramsays face, alone and together, the greatest of human challenges and its greatest triumph—the human capacity for change. A moving portrait in miniature of family life, To the Lighthouse also has profoundly universal implications, giving language to the silent space that separates people and the space that they transgress to reach each other.

"Radiant as [To the Lighthouse] is in its beauty, there could never be a mistake about it: here is a novel to the last degree severe and uncompromising. I think that beyond being about the very nature of reality, it is itself a vision of reality."—Eudora Welty, from the Introduction
About the Author
VIRGINIA WOOLF (1882–1941) was one of the major literary figures of the twentieth century. An admired literary critic, she authored many essays, letters, journals, and short stories in addition to her groundbreaking novels.