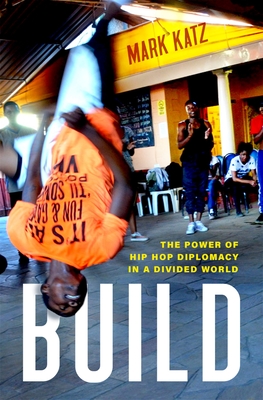 Build
The Power of Hip Hop Diplomacy in a Divided World
Hardcover

* Individual store prices may vary.
Description
Since 2001, the U.S. Department of State has been sending hip hop artists abroad to perform and teach as goodwill ambassadors. There are good reasons for this: hip hop is known and loved across the globe, acknowledged and appreciated as a product of American culture. Hip hop has from its beginning been a means of creating community through artistic collaboration, fostering what hip hop artists call building. A timely study of U.S. diplomacy, Build: The Power of Hip Hop Diplomacy in a Divided World reveals the power of art to bridge cultural divides, facilitate understanding, and express and heal trauma. Yet power is never single-edged, and the story of hip hop diplomacy is deeply fraught. Drawing from nearly 150 interviews with hip hop artists, diplomats, and others in more than 30 countries, Build explores the inescapable tensions and ambiguities in the relationship between art and the state, revealing the ethical complexities that lurk behind what might seem mere goodwill tours. Author Mark Katz makes the case that hip hop, at its best, can promote positive, productive international relations between people and nations. A U.S.-born art form that has become a voice of struggle and celebration worldwide, hip hop has the power to build global community when it is so desperately needed. Cover image: Sylvester Shonhiwa, aka Bboy Sly, Harare, Zimbabwe, February 2015. Photograph by Paul Rockower.

Oxford University Press, USA, 9780190056117, 256pp.
Publication Date: November 4, 2019
About the Author
Mark Katz is Professor of Music at the University of North Carolina at Chapel Hill. He is the author of Capturing Sound: How Technology has Changed Music and Groove Music: The Art and Culture of the Hip-Hop DJ. He is co-editor of Music, Sound, and Technology in America: A Documentary History. In 2013 he developed the U.S. Department of State-funded cultural diplomacy program Next Level, serving as its director until 2018. In 2015 Katz was recognized by the Hip-Hop Education Center in its inaugural awards ceremony, and in 2016 he was awarded the Dent Medal by the Royal Musical Association for his contributions to music scholarship.