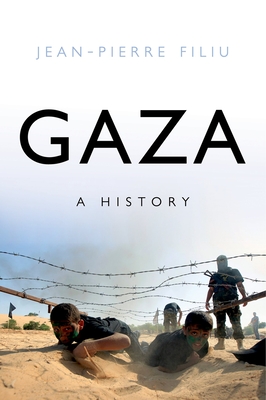 Gaza (Hardcover)
A History
Oxford University Press, USA, 9780190201890, 440pp.
Publication Date: September 11, 2014
Other Editions of This Title:
Paperback (1/1/2017)
* Individual store prices may vary.
Description
Gaza has become synonymous with conflict and dispute. Though only slightly larger than Omaha, Nebraska at 140 square miles, the small territory of Gaza has been a hot spot for bitter disputes between sparring powers for millennia, from the Ancient Egyptians up until the British Empire and even today. Wedged between the Negev and Sinai deserts on one side and the Mediterranean Sea on the other, Gaza was contested by the Pharaohs, Persians, Greeks, Romans, Byzantines, Arabs, Fatimids, Mamluks, Crusaders, and Ottomans. Then in 1948, 200,000 people sought refuge in Gaza-a marginal area neither Israel nor Egypt wanted. It is here that Palestinian nationalism grew and sprouted into a dream of statehood, a journey much filled with strife. Though small in size, Gaza's history is nothing short of monumental. Jean-Pierre Filiu's Gaza is the first complete history of the territory in any language. Beginning with the Hyksos in 18th century BC, Filiu takes readers through modern times and the ongoing disputes of the region, ending with what may be in store for the future.
About the Author
Jean-Pierre Filiu is Professor of Middle East Studies at Sciences Po in Paris, and has held visiting professorships at both Columbia University and Georgetown University.
or
Not Currently Available for Direct Purchase