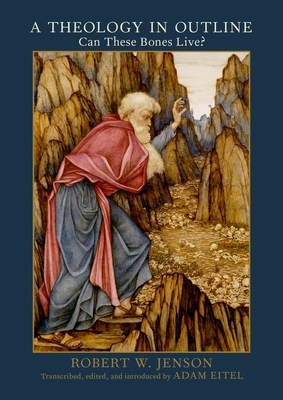 A Theology in Outline (Hardcover)
Can These Bones Live?
Oxford University Press, USA, 9780190214593, 152pp.
Publication Date: April 11, 2016
* Individual store prices may vary.
Description
A Theology in Outline: Can These Bones Live? began with an undergraduate course taught by Robert W. Jenson at Princeton University in the spring of 2008. Based on a series of twenty-three course lectures, it offers a concise and accessible overview of Christian theology while retaining the atmosphere of Jenson's classroom. Much as does Jenson's Systematic Theology, A Theology in Outline treats a standard sequence of doctrines in Christian theology--God, Trinity, creation, humanity, sin, salvation, church, among others. However, its organizing principle and leitmotiv are less traditional. Reflecting his recent interest in theological interpretation of scripture, Jenson frames the whole of Christian theology as a response to the question posed to the prophet Ezekiel: "Son of man, can these bones live?" For Jenson, to ask this question is to ask whether Christian theology itself is a pile of dead bones. Can the story that God lives with his people be told today? From first to last the chapters of this book proceed under the impelling pressure of this question. They thus comprise a single sequence of illustrative conversations for the purpose of introducing beginners to Christian theology.

About the Author
Robert W. Jenson was most recently Senior Scholar for Research at the Center of Theological Inquiry in Princeton. He has taught Christian theology at Luther College, Gettysburg Seminary, St. Olaf College, Oxford University, and Princeton University. He is the author of the landmark, two volume work Systematic Theology, (OUP 1997, 1999). Adam Eitel is Assistant Professor of Ethics at Yale Divinity School.