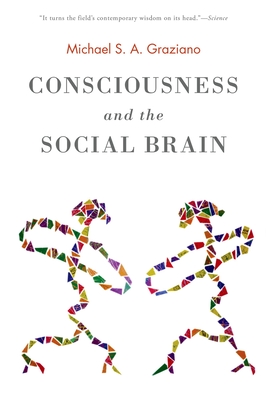 Consciousness and the Social Brain
Paperback

* Individual store prices may vary.
Description
What is consciousness and how can a brain, a mere collection of neurons, create it? In Consciousness and the Social Brain, Princeton neuroscientist Michael Graziano lays out an audacious new theory to account for the deepest mystery of them all. The human brain has evolved a complex circuitry
that allows it to be socially intelligent. This social machinery has only just begun to be studied in detail. One function of this circuitry is to attribute awareness to others: to compute that person Y is aware of thing X. In Graziano's theory, the machinery that attributes awareness to others also
attributes it to oneself. Damage that machinery and you disrupt your own awareness. Graziano discusses the science, the evidence, the philosophy, and the surprising implications of this new theory. Now in an affordable paperback edition

Oxford University Press, USA, 9780190263195, 288pp.
Publication Date: September 14, 2015
About the Author
Michael S. A. Graziano, Professor of Neuroscience and Psychology at Princeton University, is an internationally renowned scientist and an award-winning novelist. His books include the popular science title God, Soul, Mind, Brain and the short novels The Divine Farce, The Love Song of Monkey, andDeath My Own Way.