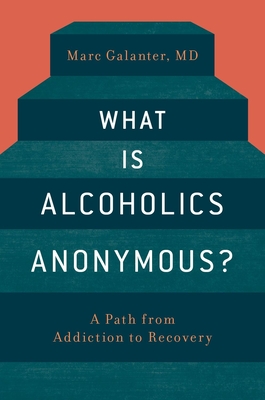 What Is Alcoholics Anonymous? (Paperback)
Oxford University Press, USA, 9780190276560, 280pp.
Publication Date: May 30, 2016
* Individual store prices may vary.
Description
Alcoholics Anonymous has two million members worldwide; yet this fellowship remains a mystery to most people, and is even viewed by some as a cult or a religion. Written by an award-winning psychiatrist and educator in the treatment of alcohol and drug abuse, What Is Alcoholics Anonymous? provides the most in-depth overview to date of this popular and established yet poorly understood recovery movement. Author Dr. Marc Galanter integrates findings from the latest research in psychology, cultural history, and clinical science with a diverse range of first-person experiences with AA. The result is a thorough, objective, and accessible investigation into what AA is, how it works, and how the organization might be considered and used by both healthcare professionals and anyone affected by pursuit of recovery.

About the Author
Marc Galanter is a Professor of Psychiatry at NYU, Founding Director of the Division of Alcoholism and Drug Abuse, a Senior Editor of the Journal "Substance Abuse," and co-editor of the American Psychiatric Association's "Textbook of Substance Abuse Treatment." He has written three books, "Cults: Faith, Healing, and Coercion," "Network Therapy for Alcohol and Drug Abuse," and "Spirituality and the Healthy Mind," and has published over 200 peer reviewed articles.