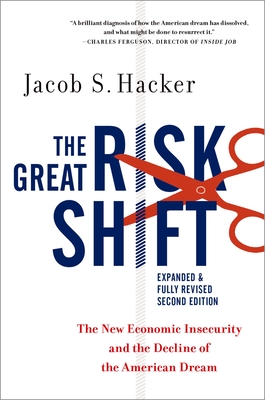 The Great Risk Shift (Paperback)
The New Economic Insecurity and the Decline of the American Dream
Oxford University Press, USA, 9780190844141, 264pp.
Publication Date: March 27, 2019
* Individual store prices may vary.
Description
Well before the late-2000s financial crisis, economic risk was shifting from the broad shoulders of government and business onto the fragile backs of American families. In this fully revised second edition, Jacob Hacker presents startling new evidence of Americans' increasing insecurity in the post-financial crash era and compelling new ideas to restore the American Dream.
About the Author
Jacob S. Hacker is the Stanley B. Resor Professor of Political Science at Yale University and a frequent commentator on American politics and social policy. He is also the coauthor, with Paul Pierson, of Winner-Take-All Politics (Simon & Schuster), American Amnesia (Simon & Schuster) and Off Center: The Republican Revolution and the Erosion of American Democracy (Yale University Press).