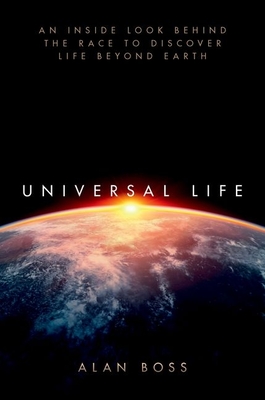 Universal Life
An Inside Look Behind the Race to Discover Life Beyond Earth
Hardcover

* Individual store prices may vary.
Oxford University Press, USA, 9780190864057, 224pp.
Publication Date: January 7, 2019
About the Author
Alan Boss is an astrophysicist and and has been helping NASA plan its search for exoplanets since 1988. For the past thirty-five years, Boss has been on staff at the Carnegie Institution for Science in the Department of Terrestrial Magnetism. He leads a ground-based astrometric planet search effort at the Las Campanas Observatory in Chile. He currently chairs NASA's Exoplanet Exploration Program(ExEP) Analysis Group and the ExEP Technology Assessment Committee. Boss is a member of the NASA Astrophysics Advisory Committee and the National Academy of Sciences Committee on the Astrobiology Science Strategy for the Search for Life in the Universe.