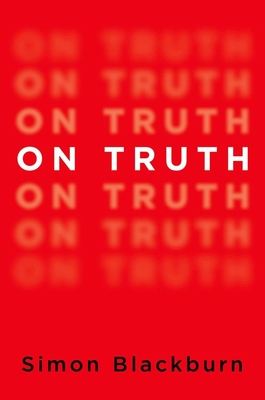 On Truth (Paperback)
Oxford University Press, USA, 9780190867218, 160pp.
Publication Date: July 2, 2018
* Individual store prices may vary.
Description
Truth is not just a recent topic of contention. Arguments about it have gone on for centuries. Why is the truth important? Who decides what the truth is? Is there such a thing as objective, eternal truth, or is truth simply a matter of perspective, of linguistic or cultural vantage point? In this concise book Simon Blackburn provides an accessible explanation of what truth is and how we might think about it. The first half of the book details several main approaches to how we should think about, and decide, what is true. These are philosophical theories of truth such as the correspondence theory, the coherence theory, deflationism, and others. He then examines how those approaches relate to truth in several contentious domains: art, ethics, reasoning, religion, and the interpretation of texts. Blackburn's overall message is that truth is often best thought of not as a product or an end point that is 'finally' achieved, but--as the American pragmatist thinkers thought of it--as an ongoing process of inquiry. The result is an accessible and tour through some of the deepest and thorniest questions philosophy has ever tackled

About the Author
Simon Blackburn was previously the Bertrand Russell Professor of Philosophy at the University of Cambridge. He is currently a Fellow of Trinity College, Cambridge and also Professor of Philosophy at UNC Chapel Hill. His previous works include Think: A Compelling Introduction to Philosophy and Practical Tortoise Raising and other Philosophical Essays.