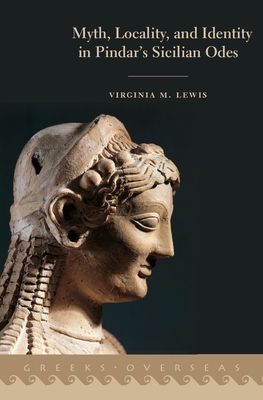 Myth, Locality, and Identity in Pindar's Sicilian Odes (Greeks Overseas)
Hardcover

* Individual store prices may vary.
Description
Myth, Locality, and Identity argues that Pindar engages in a striking, innovative style of mythmaking that represents and shapes Sicilian identities in his epinician odes for Sicilian victors in the fifth century BCE. While Sicily has been thought to be lacking in local traditions for Pindar
to celebrate, Lewis argues that the Sicilian odes offer examples of the formation of local traditions: the monster Typho whom Zeus defeated to become king of the gods, for example, now lives beneath Mt. Aitna; Persephone receives the island of Sicily as a gift from Zeus; and the Peloponnesian river
Alpheos travels to Syracuse in pursuit of the local spring nymph Arethusa. By weaving regional and Panhellenic myth into the local landscape, as the book shows, Pindar infuses physical places with meaning and thereby contextualizes people, cities, and their rulers within a wider Greek framework.
During this time period, Greek Sicily experienced a unique set of political circumstances: the inhabitants were continuously being displaced, cities were founded and resettled, and political leaders rose and fell from power in rapid succession. This book offers the first sustained analysis of myth
in Pindar's odes for Sicilian victors across the island that accounts for their shared context. The nodes of myth and place that Pindar fuses in this poetry reinforce and develop a sense of place and community for citizens locally; at the same time, they raise the profile of physical sites and the
cities attached to them for larger audiences across the Greek world. In addition to providing new readings of Pindaric odes and offering a model for the formation of Sicilian identities in the first half of the fifth century, the book contributes new insights into current debates on the relationship
between myth and place in classical literature.

Oxford University Press, USA, 9780190910310, 304pp.
Publication Date: September 1, 2019
About the Author
Virginia Lewis is an Assistant Professor of Classics at Florida State University.
or
Not Currently Available for Direct Purchase