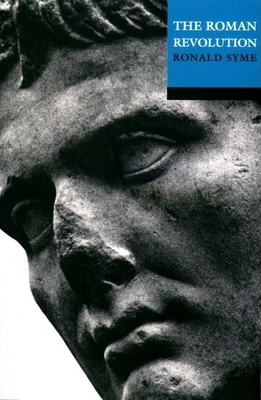 The Roman Revolution (Paperback)
Oxford University Press, USA, 9780192803207, 592pp.
Publication Date: August 22, 2002
* Individual store prices may vary.
Description
The Roman Revolution is a profound and unconventional treatment of a great theme - the fall of the Republic and the decline of freedom in Rome between 60 BC and AD 14, and the rise to power of the greatest of the Roman Emperors, Augustus. The transformation of state and society, the violent transference of power and property, and the establishment of Augustus' rule are presented in an unconventional narrative, which quotes from ancient evidence, refers seldomly to modern authorities, and states controversial opinions quite openly. The result is a book which is both fresh and compelling.

About the Author
Sir Ronald Syme (1903-1989), one of the most distinguished Roman historians, was Camden Professor of Ancient History at Oxford University. In addition to numerous awards and honors, he collected honorary degrees in eleven countries on five continents.