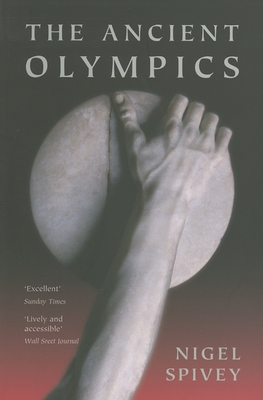 The Ancient Olympics (Paperback)
Oxford University Press, 9780192806048, 273pp.
Publication Date: June 1, 2006
* Individual store prices may vary.
or
Not Currently Available for Direct Purchase
Description
The word "athletics" is derived from the Greek verb "to struggle or to suffer for a prize." As Nigel Spivey reveals in this engaging account of the Olympics in ancient Greece, "suffer" is putting it mildly. Indeed, the Olympics were not so much a graceful display of Greek beauty as a war fought by other means.
Nigel Spivey paints a portrait of the Greek Olympics as they really were--fierce contests between bitter rivals, in which victors won kudos and rewards, and losers faced scorn and even assault. Victory was almost worth dying for, the author notes, and a number of athletes did just that. Many more resorted to cheating and bribery. Contested always bitterly and often bloodily, the ancient Olympics were not an idealistic celebration of unity, but a clash of military powers in an arena not far removed from the battlefield. The author explores what the events were, the rules for competitors, training and diet, the pervasiveness of cheating and bribery, the prizes on offer, the exclusion of "barbarians," and protocols on pederasty. He also peels back the mythology surrounding the games today and investigates where our current conception of the Olympics has come from and how the Greek notions of beauty and competitiveness have influenced our modern culture.

About the Author
Nigel Spivey teaches the classics at Cambridge University. He is the author of Understanding Greek Sculpture: Ancient Meanings, Modern Readings, Greek Art, Etruscan Art, and Enduring Creation: Art, Pain, and Fortitude.
Advertisement