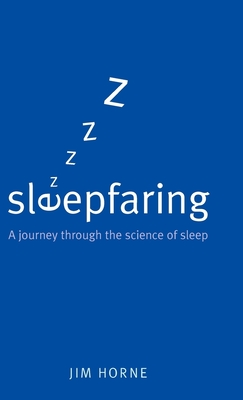 Sleepfaring (Hardcover)
A Journey Through the Science of Sleep
OUP Oxford, 9780192807311, 272pp.
Publication Date: June 1, 2006
Other Editions of This Title:
Hardcover (8/19/2016)
Paperback (8/29/2016)
Paperback (12/1/2007)
* Individual store prices may vary.
Description
Why do we sleep? Are we sleeping enough? Do we suffer stress from "sleep debt"? Why do some of us struggle with sleep disorders? And how can we tackle sleep problems? These are the kinds of questions that make many of us toss and turn all night.
Jim Horne finds answers to these questions and many more in Sleepfaring, a journey through the science and the secrets of sleep. He reveals what goes on in our brains behind the veil of sleep, looks at body clocks, the values of napping, and the controversial question of "sleep debt," and also gives some hints from the latest sleep research that may just help you get a better night's rest. In recent years, the nature of sleep, our sleeping patterns, how much sleep we need, and the dangers of lack of sleep have become increasingly important, as people work longer hours, styles of working have altered, and the separation between workplace and home has been eroded by cell phones and the internet. From drowsiness at the wheel, to stress and insomnia, this is a subject that truly matters to people. Horne draws on the latest research in brain physiology, psychology, medicine, and the many social factors that contribute to sleep problems to reveal what science has discovered about sleep, and problems related to sleep-from snoring to sleep apnea. Nor does Horne shy away from controversy, challenging, for example, the conventional wisdom on the amount of sleep we actually need.
For anyone wishing to know more about the many mysterious processes that begin when we close our eyes each night, Sleepfaring offers a wealth of insight and information.

About the Author
Jim Horne is Professor of Psychophysiology and Director of the Sleep Research Center at the University of Loughborough. He is a fellow of the Institute of Biology and the British Psychological Society, and is Editor-in-Chief of the Journal of Sleep Research. He is the author of Why We Sleep (OUP 1990).