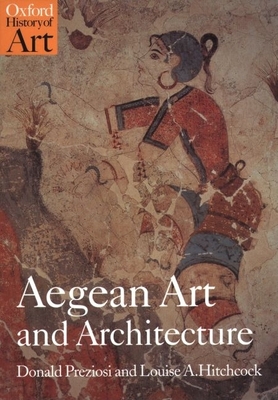 Aegean Art and Architecture (Oxford History of Art) (Paperback)
Oxford University Press, USA, 9780192842084, 252pp.
Publication Date: December 31, 1999
* Individual store prices may vary.
Description
A general introduction to the art and architecture of Greece, the Cycladic islands and Crete, from c.3300 - 1000 BC. The authors have been highly selective in their choice of sites and objects, providing key examples which illustrate the clearly written text. They emphasize the importance of context and the complexities of meaning and function of objects within different environments and situations, and through time. A book geared more to the interested reader and students embarking on Aegean courses, than serious scholars who will already be familiar with the content.
About the Author
Donald Preziosi is Professor of Art History at UCLA, where he developed and directs the art history critical theory program, as well as the UCLA museum studies program. Louise Hitchcock is a Research Associate of the Institute of Archaeology at UCLA. She received the prestigious Edward A. Dickson Fellowship on several occasions prior to completing her Ph.D., and was a Fellow of the American School of Classical Studies, Athens.