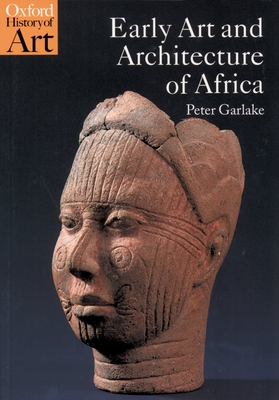 Early Art and Architecture of Africa (Oxford History of Art)
Paperback

* Individual store prices may vary.
Description
This new history of over 5,000 years of African art reveals its true diversity for the first time. Challenging centuries of misconceptions that have obscured the sophisticated nature of African art, Garlake focuses on seven key regions--southern Africa, Nubia, Aksum, the Niger River, West
Africa, Great Zimbabwe, and the East African coast--treating each in detail and setting them in their social and historical context. Garlake is long familiar with and has extensive practical experience of both the archaeology and the art history of Africa. Using the latest research and
archaeological findings, he offers exciting new insights into the works native to these areas, and he also puts forth new interpretations of several key cultures and monuments.
Acknowledging the universal allure of the African art object, this stunning book helps us to understand more about the ways in which this art was produced, used, and received.

Oxford University Press, USA, 9780192842619, 216pp.
Publication Date: July 18, 2002
About the Author
Peter Garlake was Inspector of Monuments, Rhodesia, 1964-70; Senior Research Fellow, University of Ife, Nigeria, 1971-3; Nuffield Research Student, British Institute in Eastern Africa, 1962-4; and Lecturer, Department of Anthropology, University College London, 1976-81. He has done archaeologicalfieldwork in Rhodesia, Nigeria, Mozambique, Tanzania, Kenya, and Somali coasts, Qatar. He has spent the last ten years doing research on the rock art of Zimbabwe.