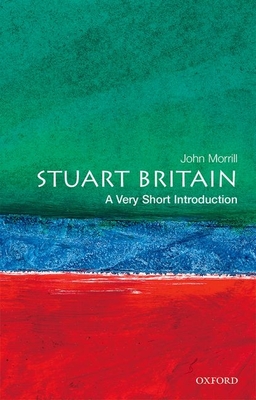 Stuart Britain (Paperback)
A Very Short Introduction (Very Short Introductions)
Oxford University Press, USA, 9780192854001, 99pp.
Publication Date: August 11, 2005
* Individual store prices may vary.
Description
The Great Fire, the Black Death, flip-flopping religious persecution, the overthrow and reinstatement of the monarchy. The Stuart Britain era, a notch on the timeline spanning roughly 1603-1714, is one of the most interesting times in the history of Britain. John Morrill's Stuart Britain: A Very Short Introduction brings us the major events, characters, and issues of the day. Special attention is given to the defeat King Charles I by the Parliamentary Army, and the successive waves of authoritarian Puritan, Protestant and Catholic rule which followed. Vividly illustrated and full of intriguing details, this is an ideal introduction a fascinating time.

About the Author
John Morrill has been Professor of British and Irish History at the University of Cambridge since 1998. He has also been a Fellow since 1975 and Vice master since 1994 of Selwyn College, Cambridge. His publications include The Nature of the English Revolution (1994), The British Problem 1534-1707 (1996), The Oxford Illustrated History of Tudor and Stuart Britain (1996), and Revolt in the Provinces (1998). He is also General Editor of The History of Britain, Ireland and the British Overseas on CD-ROM.