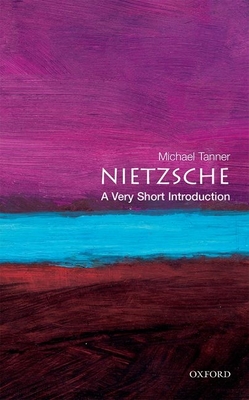 Nietzsche: A Very Short Introduction (Paperback)
A Very Short Introduction
Oxford University Press, USA, 9780192854148, 120pp.
Publication Date: February 1, 2001
Description
With his well-known idiosyncrasies and aphoristic style, Friedrich Nietzsche is always bracing and provocative, and temptingly easy to dip into. Michael Tanner's introduction to the philosopher's life and work examines the numerous ambiguities inherent in his writings and explodes many of the misconceptions that have grown in the hundred years since Nietzsche wrote "do not, above all, confound me with what I am not "
About the Series: Combining authority with wit, accessibility, and style, Very Short Introductions offer an introduction to some of life's most interesting topics. Written by experts for the newcomer, they demonstrate the finest contemporary thinking about the central problems and issues in hundreds of key topics, from philosophy to Freud, quantum theory to Islam.

About the Author
Michael Tanner is Fellow and University Lecturer in Philosophy at Corpus Christi College.
Advertisement