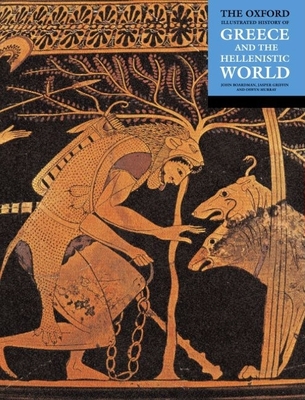 The Oxford Illustrated History of Greece and the Hellenistic World (Paperback)
Oxford University Press, USA, 9780192854384, 454pp.
Publication Date: May 24, 2001
* Individual store prices may vary.
Description
From the epic poems of Homer to the glittering art and architecture of Greece's Golden Age, to the influential Roman systems of law and leadership, the classical Greek world established the foundations of our culture as well as many of its most enduring achievements.
Now, in this vividly illustrated volume, readers can embrace the spirit of the classical world, from the eighth to the first centuries B.C., a period unparalleled in history for its brilliance in literature, philosophy, and the visual arts. This work also treats the Hellenization of the Middle East by the monarchies established in the area conquested by Alexander the Great. The editors, all celebrated classicists, intersperse chapters on political and social history with sections on literature, philosophy, and the arts, and reinforce the historical framework with maps and historical charts. Moreover, the contributors--thirty of the world's leading scholars--present the latest in modern scholarship through masterpieces of wit, brevity, and style. Together with hundreds of excellent illustrations, theses entries provide both a provocative and entertaining window into our classical heritage.
About the Author
Sir John Boardman is Emeritus Professor of Classical Archaeology and Art, University of Oxford, and has been based at the Ashmolean Museum, Oxford, since 1955. Jasper Griffin is Professor of Classical Literature, University of Oxford, and Dyson Fellow in Greek Culture, Jowett Fellow, Jowett Lecturer and Tutor in Classics, Balliol College, Oxford. Oswyn Murray is MacGregor Fellow, Jowett Fellow, Jowett Lecturer, and Tutor in Ancient History, Balliol College, Oxford.
or
Not Currently Available for Direct Purchase