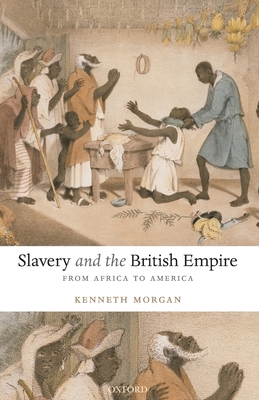 Slavery and the British Empire (Paperback)
From Africa to America
OUP UK, 9780192892911, 232pp.
Publication Date: February 1, 2008
Other Editions of This Title:
Hardcover (2/1/2008)
* Individual store prices may vary.
Description
Slavery and the British Empire provides a clear overview of the entire history of British involvement with slavery and the slave trade, from the Cape Colony to the Caribbean. The book combines economic, social, political, cultural, and demographic history, with a particular focus on the Atlantic world and the plantations of North America and the West Indies from the mid-seventeenth century onwards. Kenneth Morgan analyses the distribution of slaves within the empire and how this changed over time; the world of merchants and planters; the organization and impact of the triangular slave trade; the work and culture of the enslaved; slave demography; health and family life; resistance and rebellions; the impact of the anti-slavery movement; and the abolition of the British slave trade in 1807 and of slavery itself in most of the British empire in 1834. As well as providing the ideal introduction to the history of British involvement in the slave trade, this book also shows just how deeply embedded slavery was in British domestic and imperial history - and just how long it took for British involvement in slavery to die, even after emancipation.

About the Author
Kenneth Morgan is Professor of History at Brunel University, London, where he is Deputy Director of the Centre for American, Caribbean and Transatlantic History, and a Fellow of the Royal Historical Society. He has published widely in the social and economic history of Britain and her colonies, and in music history. His most recent book, Fritz Reiner, Maestro and Martinet won a 2006 Deems Taylor Prize from the American Society of Composers, Authors and Publishers (ASCAP).