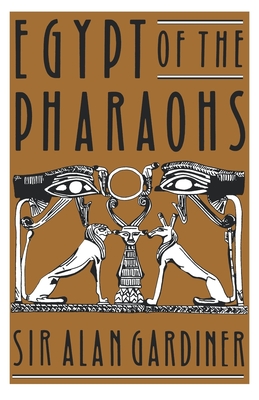 Egypt of the Pharaohs
An Introduction (Galaxy Books)
Paperback

* Individual store prices may vary.
Description
The mysteries of Ancient Egypt, the wonderland of the Pharaohs, have always held the world in awe. This volume provides a comprehensive history of this fascinating land from its earliest days to the conquest of Alexander the Great in 332 B.C. Sir Alan Gardiner presents background on the Egyptian language, writing, land, its neighbors, and its resources, with a special section devoted to the Egyptian method of determining chronological dates. He then follows with a concise history of Egypt from the time of the Old Kingdom, through the Ramesside period, up to the last days of Egyptian independence around 323 B.C. Authoritative and meticulously researched, Egypt of the Pharaohs is an enticing introduction to the study of this ancient civilization.
Oxford University Press, USA, 9780195002676, 512pp.
Publication Date: December 31, 1966
About the Author
The late Sir Alan Gardiner was one of the world's most distinguished Egyptologists.