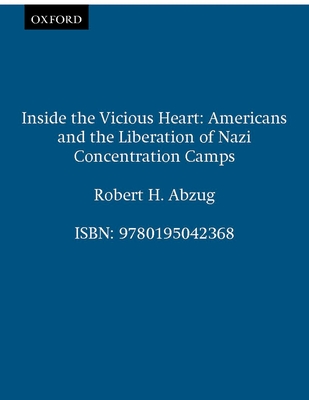 Inside the Vicious Heart (Paperback)
Americans and the Liberation of Nazi Concentration Camps
Oxford University Press, USA, 9780195042368, 208pp.
Publication Date: January 1, 1987
Description
Forty years ago Allied soldiers liberated Buchenwald, Dachau, Belsen, and other concentration camps, and came face to face with the human ruins of the Nazi system of slave labor and genocide. What they saw transformed the definition of evil in the Western mind. Inside the Vicious Heart captures the shock of that discovery by telling the story of the camp liberations as experienced by American GIs and other eyewitnesses, including Eisenhower, Patton, Joseph Pulitzer, and Margaret Bourke-White. Through their diaries, letters, and photographs we see how those Americans finally made the world believe what until then had only been rumored.

About the Author
Robert H. Abzug is Associate Professor of History at the University of Texas, Austin, and the author of Passionate Liberator: Theodore Dwight Weld and the Dilemma of Reform.
Advertisement