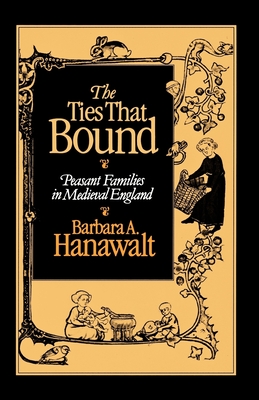 The Ties That Bound (Paperback)
Peasant Families in Medieval England
Oxford University Press, USA, 9780195045642, 364pp.
Publication Date: February 9, 1989
* Individual store prices may vary.
Description
Barbara A. Hanawalt's richly detailed account offers an intimate view of everyday life in Medieval England that seems at once surprisingly familiar and yet at odds with what many experts have told us. She argues that the biological needs served by the family do not change and that the ways fourteenth- and fifteenth-century peasants coped with such problems as providing for the newborn and the aged, controlling premarital sex, and alleviating the harshness of their material environment in many ways correspond with our twentieth-century solutions. Using a remarkable array of sources, including over 3,000 coroners' inquests into accidental deaths, Hanawalt emphasizes the continuity of the nuclear family from the middle ages into the modern period by exploring the reasons that families served as the basic unit of society and the economy. Providing such fascinating details as a citation of an incantation against rats, evidence of the hierarchy of bread consumption, and descriptions of the games people played, her study illustrates the flexibility of the family and its capacity to adapt to radical changes in society. She notes that even the terrible population reduction that resulted from the Black Death did not substantially alter the basic nature of the family.

About the Author
Barbara A. Hanawalt is Professor of History at the Ohio State University and author of Crime and Conflict in English Communities, 1300-1348 and editor of Women and Work in Preindustrial Europe.