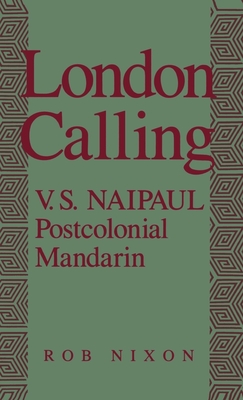 London Calling
V.S. Naipaul, Postcolonial Mandarin
Hardcover

* Individual store prices may vary.
Description
V.S. Naipaul stands as the most lionized literary mediator between First and Third World experience and is ordinarily viewed as possessing a unique authority on the subject of cross-cultural relations in the post-colonial era. In contesting this orthodox reading of his work, Nixon argues that Naipaul is more than simply an unduly influential writer. He has become a regressive Western institution, articulating a set of values that perpetuates political interests and representational modes that have their origin in the high imperial age. Nixon uses Naipaul's travel writing to probe the core theoretical issues raised by cross-cultural representation along metropolitan-periphery lines. With reference to economic theories of dependency, he critiques the vision, popularized by Naipaul, of the post-colonial world as divided between mimic and parasitic Third World nations on the one hand and, on the other, the benignly creative societies of the West.

Oxford University Press, USA, 9780195067170, 240pp.
Publication Date: February 27, 1992