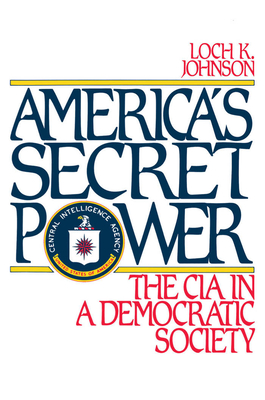 America's Secret Power (Paperback)
The CIA in a Democratic Society
Oxford University Press, USA, 9780195069440, 368pp.
Publication Date: January 19, 1991
* Individual store prices may vary.
Description
Based on hundreds of interviews with CIA officials, national security experts, and legislators, as well as a thorough culling of the archival record, America's Secret Power offers an illuminating and up-to-date picture of the CIA, stressing the difficult balance between the genuine needs of national security and the protection of individual liberties. Loch Johnson, who has studied the workings of the CIA at first hand as a legislative overseer, presents a comprehensive examination of the Agency and its relations with other American institutions, including Congress and the White House, and looks closely at how it pursues its three major missions--intelligence analysis, counterintelligence, and covert action.
At once fascinating and sobering, Johnson's book reveals how the best intelligence reports can be distorted or ignored; how covert actions can spin out of control despite extensive safeguards, as in the Iran-Contra scandal; and how the CIA has spied on American citizens in clear violation of its charter. Further, he provides a thorough review of legislative efforts to curb these abuses, and suggests several important ways to achieve the delicate balance between national security and democratic ideals.

About the Author
Loch K. Johnson is Regents Professor of Political Science at the University of Georgia, and was recently named a Meigs Professor, the University of Georgia's highest teaching honor. He has served on the Senate and House committees on intelligence and on foreign affairs and has been a consultant to the National Security Council, the U.S. State Department, and the Senate Subcommittee on Separation of Powers. He is the author of A Season of Inquiry, the winner of the 1986 Certificate of Distinction of the National Intelligence Study Center, and America As a World Power (1991).