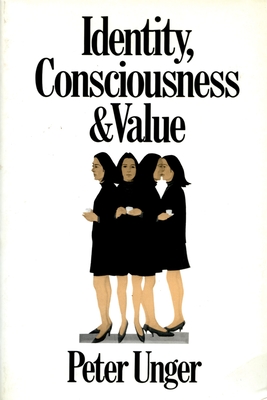 Identity, Consciousness and Value (Paperback)
Oxford University Press, USA, 9780195079173, 368pp.
Publication Date: July 1, 1992
* Individual store prices may vary.
Description
The topic of personal identity has prompted some of the liveliest and most interesting debates in recent philosophy. In a fascinating new contribution to the discussion, Peter Unger presents a psychologically aimed, but physically based, account of our identity over time. While supporting the account, he explains why many influential contemporary philosophers have underrated the importance of physical continuity to our survival, casting a new light on the work of Lewis, Nagel, Nozick, Parfit, Perry, Shoemaker, and others. Deriving from his discussion of our identity itself, Unger produces a novel but commonsensical theory of the relations between identity and some of our deepest concerns. In a conservative but flexible spirit, he explores the implications of his theory for questions of value and of the good life.

About the Author
Peter Unger is Professor of Philosophy at New York University. He is the author of Ignorance (OUP 1975, 2002), Philosophical Relativity (1984, OUP 2002), and Living High and Letting Die (OUP 1996).