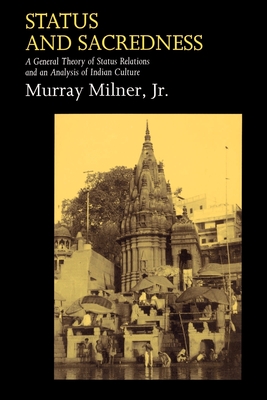 Status and Sacredness
A General Theory of Status Relations and an Analysis of Indian Culture
Paperback

* Individual store prices may vary.
Description
Status and Sacredness provides a new theory of status and sacral relationships and a provocative reinterpretation of the Indian caste system and Hinduism. Milner shows how in India and many other social contexts status is a key resource, and that sacredness can be usefully understood as a special form of status. By analyzing the nature of this resource Milner is able to provide powerful explanations of the key features of the social structure, culture, and religion. He argues against the widely held view that the Indian caste system is best understood as a unique cultural development, demonstrating that many of the seemingly exotic features are variations on themes common to other societies. Milner's analysis is rooted in a new theoretical framework called resource structuralism that helps to clarify the nature and significance of power and symbolic capital. The book thus provides a bold new analysis of India, an innovative approach to the analysis of religion, and an important contribution to social theory.

Oxford University Press, USA, 9780195084894, 352pp.
Publication Date: June 16, 1994