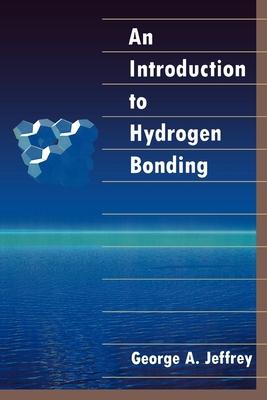 An Introduction to Hydrogen Bonding (Topics in Physical Chemistry)
Paperback

* Individual store prices may vary.
Description
Hydrogen bonds range from the very strong, comparable with covalent bonds, to the very weak, comparable with van der Waals forces. Most hydrogen bonds are weak attractions with a binding strength about one-tenth of that of a normal covalent bond. Nevertheless, they are very important. Without them, all wooden structures would collapse, cement would crumble, oceans would vaporize, and all living things would disintegrate into inanimate matter.
An easy-to-read supplement to the often brief descriptions of hydrogen bonding found in most undergraduate chemistry and molecular biology textbooks, An Introduction to Hydrogen Bonding describes and discusses the current ideas concerning hydrogen bonding, ranging from the very strong to the very weak, with introductions to the experimental and theoretical methods involved. Ideal for courses in chemistry and biochemistry, it will also be useful for structural biology and crystallography courses. For students and researchers interested in supramolecular chemistry, biological structure and recognition, and other sophisticated concepts and methodologies, it provides a careful selection of key references from the vast hydrogen bonding literature.

Oxford University Press, USA, 9780195095494, 320pp.
Publication Date: March 13, 1997