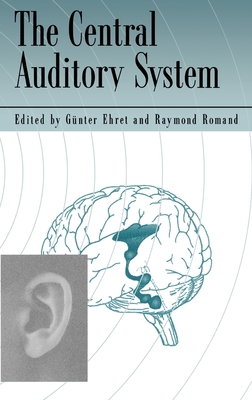 The Central Auditory System (Hardcover)
Oxford University Press, USA, 9780195096842, 416pp.
Publication Date: January 1, 1997
* Individual store prices may vary.
Description
A single-volume approach to the structure and function of the central auditory system of mammals, this richly illustrated book has a unique organization intended to make the information it presents useful to both beginners and experienced researchers. It starts with a concise overview of the subject in the first section, which is then followed by an in-depth treatment of all levels of the central auditory pathway in the next four sections. Ehret and Romand expertly integrate general aspects of sound processing at any given level of the system with special topics relevant to that level. The emphasis shifts from a cellular level of auditory analysis at the first brain center to the interplay of fifteen centers in a maze of connecting loops using various neurotransmitters. The authors then proceed to discuss the organization of topographic maps of neuronal responses in the midbrain, and explain how a highly parallel and hierarchical system of distributed thalamic and cortical information channels can function so that, finally, sounds may be perceived and recognized. This book is intended for both the researcher who needs a quick general reference, and the expert with a more specialized and detailed interest in the subject.