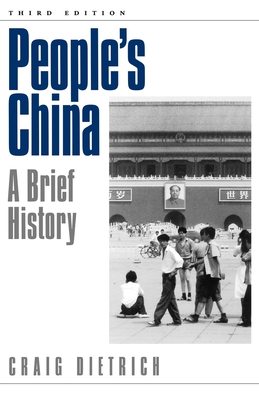 People's China
A Brief History
Paperback

* Individual store prices may vary.
Description
Now completely revised and updated, this balanced and lively history of the Peoples Republic of China offers a narrative and interpretive appraisal of this great nation since its post-World War II beginnings. Opening with the sweeping changes that occurred when Mao Zedong and the Communists defeated Chiang Kai-shek in 1949 and took over a China which was still reeling from World War II, this text introduces the unique characters and events which have shaped recent Chinese history. It also illuminates such epic events as the Great Leap Forward, the Cultural Revolution, and the post-Mao reforms.
This new edition takes into account China's increasing economic liberalization along with its continuing authoritarianism. Including important new materials as well as a thoroughly rewritten final chapter, the third edition of People's China is completely up-to-date, chronologically unpacking the essential story of modern China -- the historical background, the ideologies, the grand economic achievements, and the cruel repression, making it an ideal text for courses in history and political science.

Oxford University Press, USA, 9780195106299, 400pp.
Publication Date: October 9, 1997