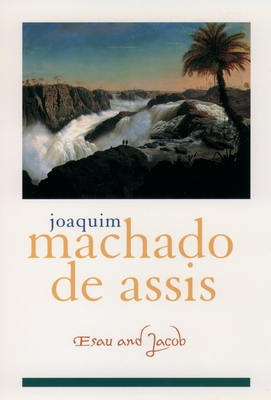 Esau and Jacob (Library of Latin America) (Paperback)
Oxford University Press, USA, 9780195108118, 304pp.
Publication Date: January 1, 2006
* Individual store prices may vary.
Description
Esau and Jacob is the last of Machado de Assis's four great novels. At one level it is the story of twin brothers in love with the same woman and her inability to choose between them. At another level, it is the story of Brazil itself, caught between the traditional and the modern, and between the monarchical and republican ideals. Instead of a heroic biblical fable, Machado de Assis gives us a story of the petty squabbles, conflicting ambitions, doubts, and insecurities that are part of the human condition.

About the Author
Joaquim Maria Machado de Assis (1839-1908), the descendent of African slaves, is considered one of the greatest Latin American authors of the last century. His novels include The Posthumous Memoirs of Bras Cubas, and Dom Casmurro. Dain Borges is a Professor of History at the University of California, San Diego and is author of The Family in Bahia. Carlos Felipe Moises is a Brazilian poet and literary critic. Elizabeth Lowe is the author of The City in Brazilian Literature. She lives in Gainesville, FL.

"