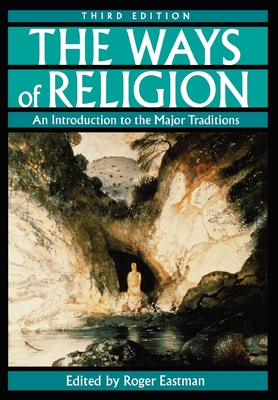 The Ways of Religion
An Introduction to the Major Traditions, 3rd Edition
Paperback

* Individual store prices may vary.
Description
Revised and updated, the third edition of this highly acclaimed anthology surveys all the major religious traditions--Hinduism, Buddhism, Confucianism, Taoism, Judaism, Christianity, Islam, and African religions--and also covers Zen Buddhism, Shinto, and the religious experience in America. Ideal for courses in world religions and comparative religion, it introduces the unique claims, hopes, and wisdom of each tradition in its own voice, through substantial excerpts from its scriptures, prophets, and authors. "I have tried to pay heed," Eastman writes in his Preface, "to A. C. Bouquet's warning of many years ago that the study of religion may sink to the level of collecting dead insects or pressed flowers, which in the process lose all their color and reality. There is not much excuse for a dreary book about a subject as inherently interesting and provocative as the world's religions."
The following selections are new to the third edition: Diana L. Eck's "Frontiers of Encounter," Barbara Stoler Miller on Yoga, R. K. Narayan's story "Chudala," Julia Ching's "Confucianism in Perspective," Thomas Merton on Chuang Tzu, Joseph M. Kitagawa's "The Way of the Kami," Ian Reader on Shinto, Vincent Mulago on African Religions, and "A Personal Note" by John Hick.

Oxford University Press, USA, 9780195118353, 560pp.
Publication Date: February 11, 1999