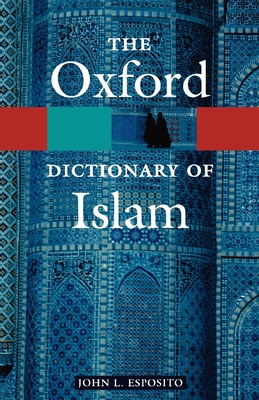 The Oxford Dictionary of Islam (Oxford Quick Reference)
Paperback

* Individual store prices may vary.
Description
The dictionary focuses primarily on the 19th and 20th centuries, stressing topics of most interest to Westerners. What emerges is a highly informative look at the religious, political, and social spheres of the modern Islamic world. Naturally, readers will find many entries on topics of intense current interest, such as terrorism and the Taliban, Osama bin Laden and al-Qaida, the PLO and HAMAS. But the coverage goes well beyond recent headlines. There are biographical profiles, ranging from Naguib Mahfouz (the Nobel Prize winner from Egypt) to Malcolm X, including political leaders, influential thinkers, poets, scientists, and writers. Other entries cover major political movements, militant groups, and religious sects as well as terms from Islamic law, culture, and religion, key historical events, and important landmarks (such as Mecca and Medina). A series of entries looks at Islam in individual nations, such as Afghanistan, the West Bank and Gaza, Bosnia-Herzegovina, and the
United States, and the

Oxford University Press, USA, 9780195125597, 359pp.
Publication Date: October 21, 2004
About the Author
John L. Esposito is University Professor of Religion and International Affairs and Founding Director of the Prince Alwaleed Bin Talal Center for Muslim-Christian Understanding, at the Walsh School of Foreign Service, Georgetown University. A past president of the Middle East Studies Association, he is Editor-in-Chief of the four-volume Oxford Encyclopedia of the Modern Islamic World, Editor of The Oxford Illustrated History of Islam, and the author of numerous books, including Islam: The Straight Path, Unholy War: Terror in the Name of Islam, and What Everyone Needs to Know about Islam. He lives in Washington, D.C.