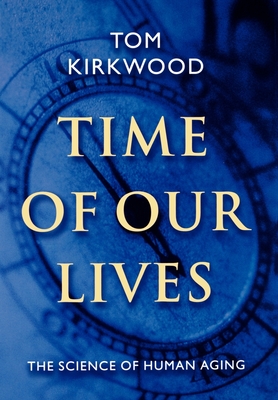 Time of Our Lives: The Science of Human Aging (Hardcover)
The Science of Human Aging
Oxford University Press, USA, 9780195128246, 288pp.
Publication Date: August 12, 1999
Description
As recent articles about "the graying of America" suggest, a demograph ic revolution is well underway. The number of people living into extre me old age is increasing dramatically. By the year 2050 one in five of the world's population, including the developing countries, will be 6 5 or older, a fact which presages profound medical, biological, philos ophical, and political changes in the coming century. In Time of Our L ives, Tom Kirkwood unfolds some of the deepest mysteries of medical sc ience while demolishing some of the most persistent misconceptions.
About the Author
Tom Kirkwood is Professor of Biological Gerontology at the University of Manchester and Director of the Manchester-Newcastle Joint Center on Aging. He is a member of several international editorial boards and scientific committees, an adviser to the World Health Organization, and winner of the Heinz Karger Prize on cellular aging. Mr. Kirkwood lives in Manchester, England.
Advertisement