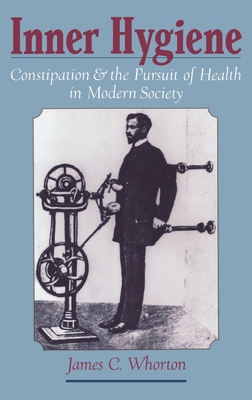 Inner Hygiene
Constipation and the Pursuit of Health in Modern Society
Hardcover

* Individual store prices may vary.
Description
Inner Hygiene explores the serious health threat of constipation, and discusses the extraordinary variety of preventive and curative measures that have been developed to save people from the toxic effects of intestinal regularity. The book examines the evolution over the last two centuries of the belief that constipation is a disease brought on by an unnatural lifestyle of urban, industrial society. Particular attention is given to the many constipation therapies that people have used, including laxatives, enemas, mineral waters, bran cereals, yogurts, electrotherapy, calisthenics, rectal dilation devices, and many other remedies. The story is carried up to the present and demonstrates that many of constipation therapies of the nineteenth and twentieth centuries are continuing into the twenty-first.

Oxford University Press, USA, 9780195135817, 344pp.
Publication Date: April 13, 2000